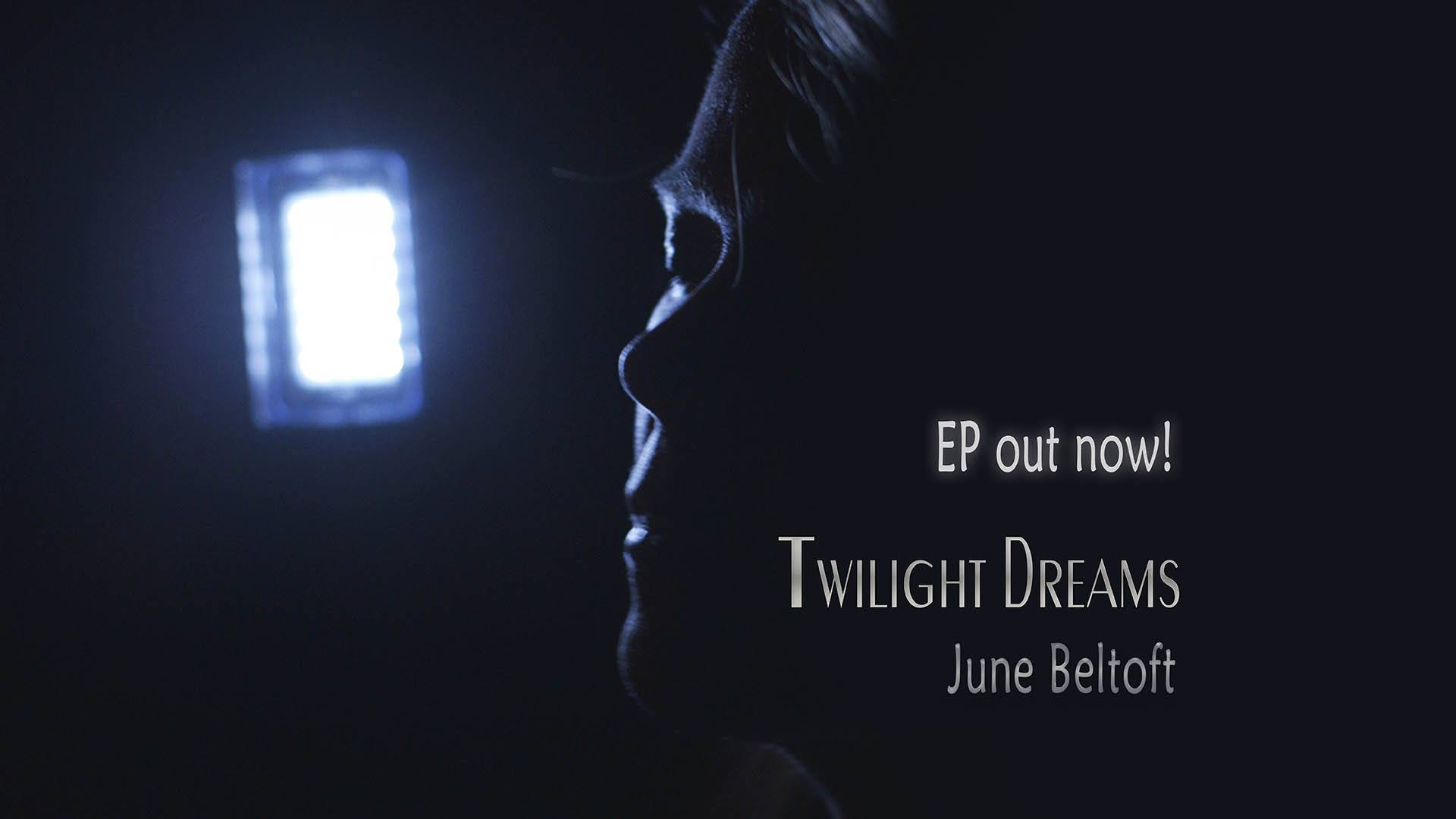 ❞ Inspired by stories from people's lives on good and evil, June Beltoft writes her lyrics and sings herself into people's hearts with beautiful melodies, catchy choruses and a deep, burning passion. Human dreams, fate and personal development is the substance June's songs are made of. All these components put together comes out in a musical expression that lots of people recognize within themselves.
Songwriting and cowriting
Since 2011 I have released a number of singles + an EP as an artist. A number of my songs has been playlisted on the Danish National Radio (DR).
The latest release is the EP Twilight Dreams, including the single Out of the Dark. The EP also includes the songs Shooting Star, Dark Clouds Twisted and Blind and Smoking Guns. The EP is avaliable on almost every music service around the globe, including Spotify and Youtube.
I love to write songs in different styles: Dark electronic rock, mainstream pop, dance - or where ever inspiration is taking me. Or us, if it's a cowriting session.
Cowriting is one of my favorite disciplines! I'm always looking for new cowriting partners and I'm open for all kinds of writing projects with a professional approach. I participate in songwriting camps as often as possible and have been in writing sessions in Nashville, LA, Berlin and Denmark.
Performing Singer-songwriter
Accompained by my acoustic guitar - or by some of my skilled musician collegues - I sing and play my songs on all kinds of venues, bars, house concerts etc.
Sometimes I get feedback from my audience telling me they get associations to artists like Katy Perry, Kylie Minogue, Chrissie Hynde, Joni Mitchell, Shanaia Twain when I perform my songs.
I'm a storyteller and I carfully chose the songs and organize the setlist in order to keep a main thread throughout the concert.
Where to listen to my music
Search for artist "June Beltoft" on music platforms like Spotify, AppleMusic, iTunes, Tidal, Deezer and other.
If you feel like it, you are welcome to follow me on Youtube, Facebook and Instagram
Live videos
Latest official music videos
---