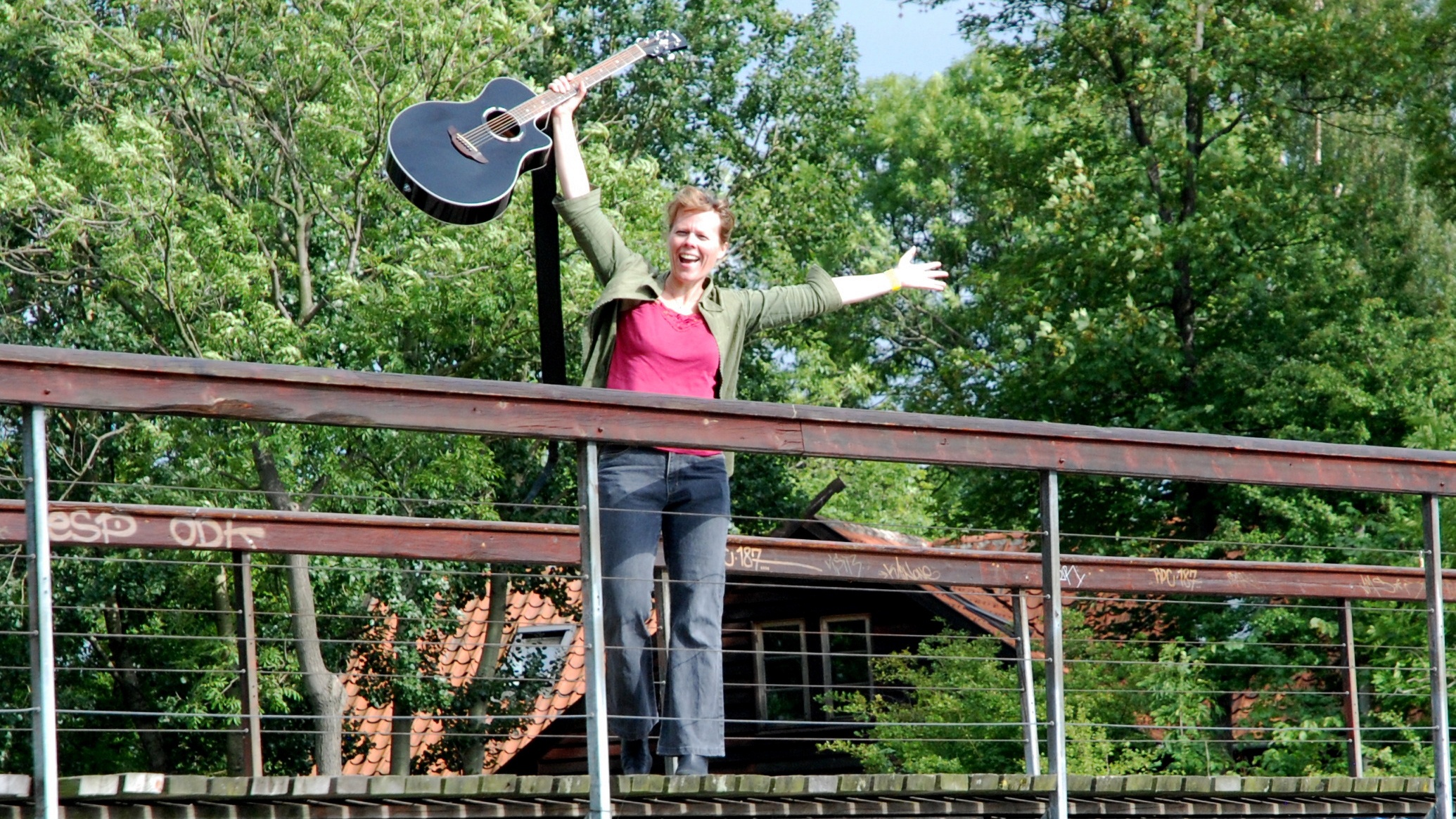 Blues, soul and rock 'n' roll..
Back in the 90's I lived in Copenhagen and played the tenor sax in different soul, blues and rock bands while studying at The Royal Danish Music Academy. But where I really learned how to play, was at Mojo - a local blues music venue. Jamming with all the blues bands I could get away with, was the real deal. A no-BS way of learning by doing.
From sax player to singer-songwriter
In 2000 I moved from the capital to the small island, Bornholm, in the Baltic Sea. Still playing and teaching the sax, while writing a song every now and then in my spare time. Until I decided to change my musical path in 2010 where I came out as a singer-songwriter.
Before that, I tried to get my songs on the repertoires in the bands I was playing with, having other singers to sing them. But though they really made a big effort, the outcome wasn't quite what I wanted. So I decided to sing the songs myself to my own guitar accompainment.
I also stopped teaching saxophone and began to teach songwriting to school classes. It's great fun and I love to see those kids using their rich imagination, and to help dem writing all kinds of pretty good songs. Some of the songs are actually so good, that I had to start a band playing for children, just to have an excuse to play these songs.
Recording artist
My first single was Negotiation, released in 2011 and recorded in a tiny studio in my home village. The producer was the legendary Danish rock guitarist B-Joe. Two more singles followed, Out of Sync and The Other Side of Town. And at last Alive, my first EP in 2013, also with B-Joe as producer and on guitars.
The style of these first recordings was mainstream rock. However, while preparing the release of Alive, I recorded a little pop song with producer Mogens Binderup and dropped it as a single. Heaven Help My Heart hit the radio playlist in the Danish National Radio and, played in the radio throughout the summer of 2013. So when I was ready to release Alive - Heaven Help My Heart became part of the EP as a bonus track.
The following couple of years I released a number of pop tunes, produced by Mogens Binderup and later James Thomas. Dizzy Flight (2014), Into Affection (2015) plus the single in Danish Ting Ta'r den Tid Ting Ta'r (2017) got some radio airplay as well. Then the radio suddenly changed their style and musical preferences. And so did I - in another direction, though...
A new style
After having released 9 singles and an EP in mainstream pop and rock styles, it was time to make a change. Until then I had let my different producers decide how the sound of the music should be, in order to make the song "radio friendly". And they absolutely did some great jobs doing that.
During these years I had written some songs that weren't for mainstream radio at all: The mood and the lyrics were pretty much darker. And since the radio no longer wanted to play my mainstream stuff anyway, the time was right for something new.
This time I wanted to be totally in charge of the producions myself. I had some ideas for the sound and this time I was not going to compromise!
Though I'm not a producer, I recorded some sketchy demos in my home studio. During that process I met another super cool producer: Christoffer Høyer. He had a real fine feeling for my intentions with these songs - and so we started on my current project.
Shooting Star was released in 2019. Later that year Dark Clouds followed - and in the spring of 2020 Twisted and Blind came out. Two more singles are on their way - and I expect my 2nd EP titled Twilight Dreams with all of the five songs to be done in the beginning of 2021!
So far, so good...
Time will show what's gonna happen when Twilight Dreams is finished. From the beginning of the Twilight Dreams project, the ultimate dream was to make a full length vinyl. So who knows if Twilight Dreams' are just the A-side of a future album? Then I'll just need to make the B-side.
Or maybe I'll take some time focusing on playing live gigs? Well - let's see what's gonna happen...
Watch the official music videos from Twilight Dreams:
---