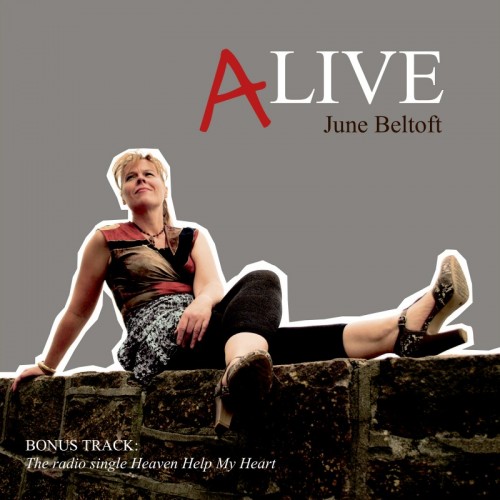 ALIVE – min nye CD / EP er udkommet!
Find musikken i iTunes, Spotify osv…

Sange på CD'en:
1. Stay Alive
2. Heartbeat
3. Edge Of Yesterday
4. The Other Side Of Town
5. Out Of Sync
6. Heaven Help My Heart, Bonustrack – singlen, som blev playlisted i DR-P4 i maj 2013.
Medvirkende:
June Beltoft (lead sang + kor), B-Joe (guitars, kor, synths, produktion, mix), "Clazz" Nielsen (klaver, orgel), Kasper Daugaard (klaver), Soma Allpass (Cello), Michael Engman (bas), Flemming Olsen (trommer), Mogens Binderup (guitars, bas, synths, programming, produktion, mix), Jan Eliasson (mastering), Maya Hiort Petersen (coverfotos), Engelke Toklum-Kofod (artwork), Jacob Crawfurd (videoproduktion)
Tak til DPA for legater til indspilning af musik samt videoer.
Og en SÆRLIG TAK fra mit hjerte til de skønne crowdfundere, som donerede penge fra deres egen lomme til projektet og i sidste ende var medvirkende til at dette CD-projekt nu er en realitet!
Se de fine stemningsbilleder fra videooptagelserne til Edge Of Yesterday…